Hydra Contracting, LLC is the valley's expert in fire hydrant installation, repair, and maintenance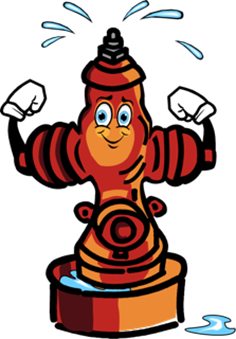 Hydra Contracting, LLC is a licensed, bonded, and fully insured utility pipeline company with over 30 years of combined experience. We specialize in the inspection, restoration, and servicing of utility infrastructures, including private fire hydrants, fire lines, water valves, and waterlines.
Water System Repairs, It's Our Specialty!
Our licensed professionals can assess any potential problem before it becomes costly. We provide a host of reputable water distribution solutions with a strong proficiency in fire hydrant services. Our hydrant services include: annual fire hydrant inspections; flushing, pressure and fire flow tests; hydrant and control valve repairs or replacements; underground utility upgrades; detailed fire hydrant maintenance records and programs.
Customer Satisfaction Guaranteed…
Our primary focus is customer service. We guarantee maximum hydrant operability with the selection of our business. We want to provide our clients with the best all around 24 hour service in the industry. Contact us today for a free consultation and estimate.
We service Phoenix, Tempe, Gilbert, Mesa, Peoria, Glendale, Scottsdale, Avondale, Tucson, Flagstaff, Prescott, and other cities upon request.